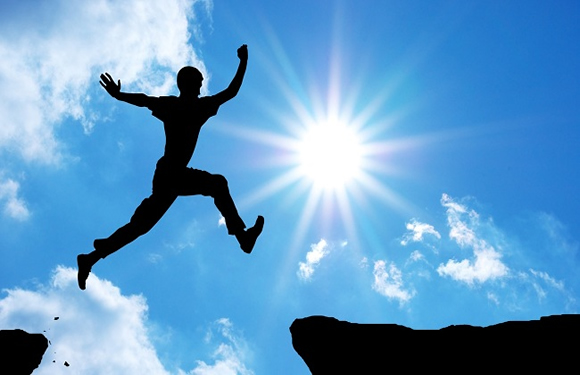 How to use positive thinking to make the impossible, possible
There are many tasks in this world that you may find impossible to do. Perhaps you lack the ability to do certain things or you don't possess the necessary skills to achieve them. You may even have low self confidence and think that you could never possibly achieve anything great in your life. What you have to realize is that these are mental obstacles you can overcome if you change the way you think. Most people hold themselves back from accomplishing their goals because they tell themselves that they will never succeed at them. Since they never try to succeed at their goals, they never do succeed. If they only told themselves that they could succeed at them then they will most likely be able to.
People have a habit of thinking negatively about themselves. Why do you think that is? Perhaps they listen to the negative criticisms of other people and then let those criticisms define who they are. If you are in a negative environment filled with negative people, then you will likely become a negative person who thinks everything challenging in life is impossible to accomplish. The people who negatively criticize you are often people who haven't accomplished anything, so they want to prevent you from accomplishing anything in order to feel better about themselves. But you don't have to be their victim if you don't let them. The trick is to develop a positive mindset about yourself and about what you can achieve in life.
Positive thinking has to come from inside of you. Do not look towards other people to give you positive reinforcement because it is hard to find. If you were to become dependent on other people's positive reinforcement then you will just end up in a slump when that reinforcement vanishes. That is why you must stop caring about what other people think of you, whether it is good or bad. The only person you should be concerned about is yourself. Then work hard to better yourself at whatever you want to accomplish. If the thing you want to accomplish seems impossible, work towards it anyways. Do not think about the "odds" of succeeding. Just go out there and give it your best. And more importantly, do not be afraid of failure. In fact, you should look forward to failure because failing is how you learn and grow as a person. The more you learn from failing, the more you will be able to accomplish the impossible. So never let failing keep you down. It can only bring you up.
Share and Enjoy