FAMILY MATTERS Conference is for:
People who already have an Assisted Living business but are struggling to monetize the business and are not charging what they are worth.
People who do not have a business but have a desire to own their own business.
People who are currently working in the health field but want to work for themselves.
The Purpose of the Conference: To provide information and education to old, new and aspiring business owners specifically interested in the industry of assisted living care or home health care; To create a platform for learning and networking with other professionals in the industry.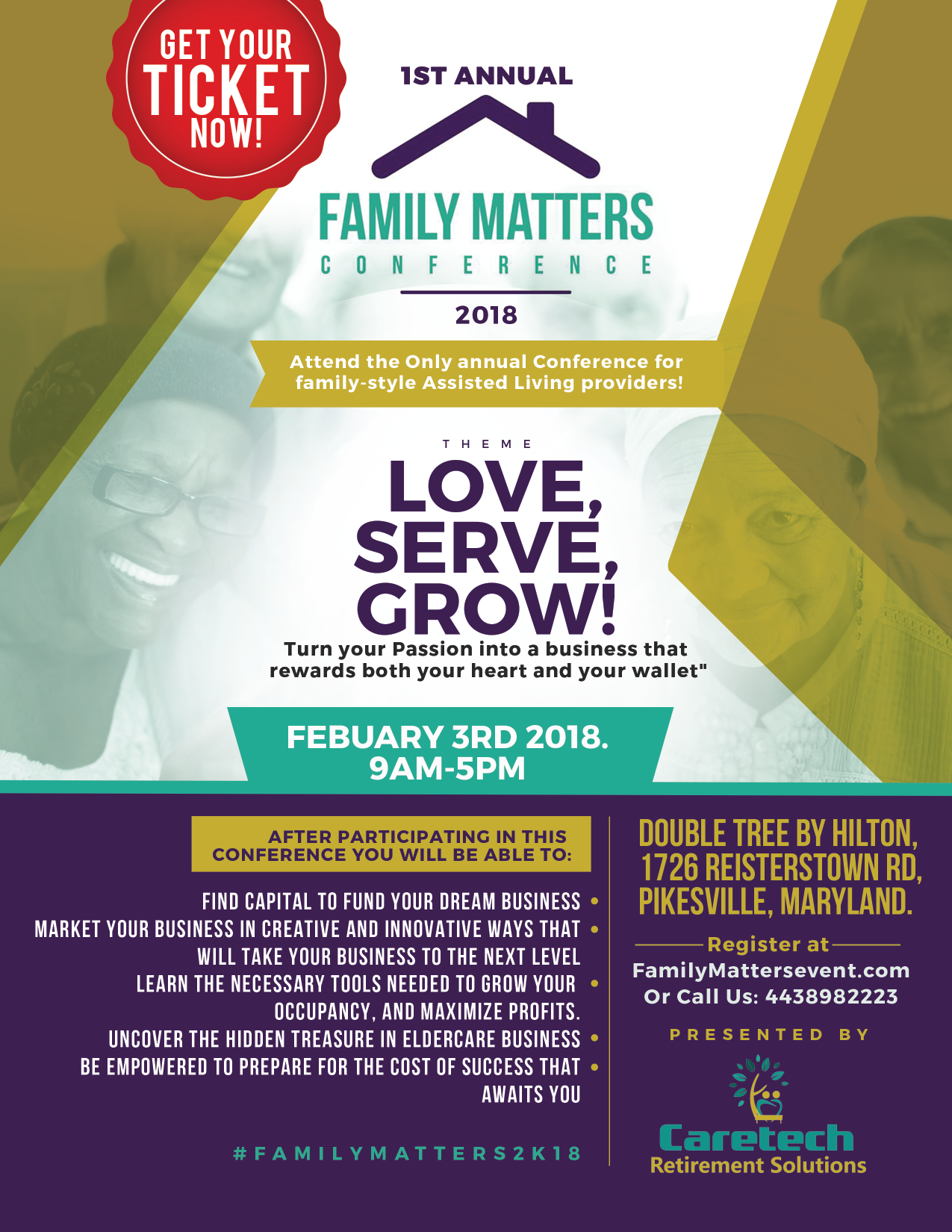 Share and Enjoy